The alphabet soup of safety acronyms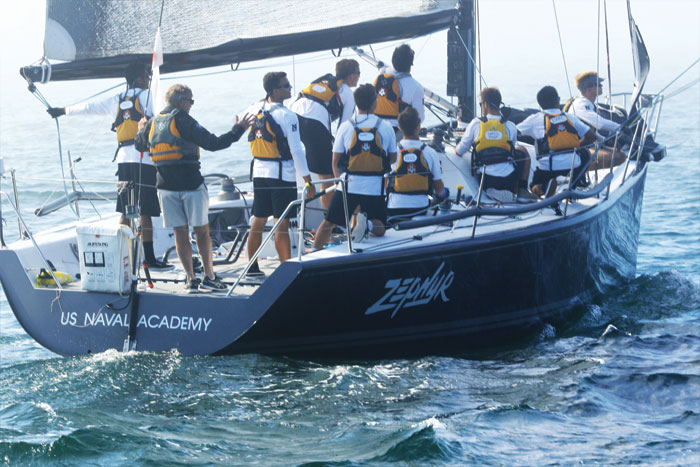 When you start talking or reading about safety gear for sailboats, the acronyms can start to pile up quickly. Those new to the sport (and even those who aren't) might rightly get a bit intimidated by the sailing gargon that starts flying around whenever and wherever sailors gather, and perhaps sometimes we do get a little too comfortable with our acronyms. In truth, with time, even a seasoned sailor can get a little fuzzy on what each letter stands for. So...we've pulled together a short list of 10 sailing and boating safety acronyms to help sort out the gumble of letters floating around safety discussions:
AIS
ATON
DSC
EPIRB
MMSI
PLB
SARSAT
SERS
SSB
VHF
10 sailing safety acronyms spelled out
AIS: Automatic Information System
automated tracking system that displays other vessels in the vicinity; your boat shows on the screens of other vessels in the vicinity if your boat is fitted with AIS and it's turned on.
ATON: Aid to Navigation
buoys and markers that guide vessel operators through waterways; may be lighted or unlighted.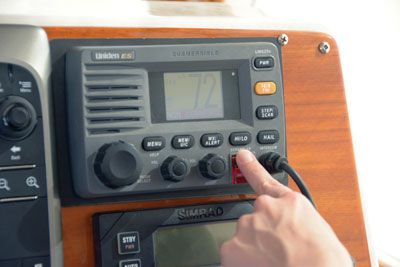 DSC: Digital Selective Calling
allows mariners to instantly send with the push of a button an automatically formatted distress alert, without holding or standing by a speaker.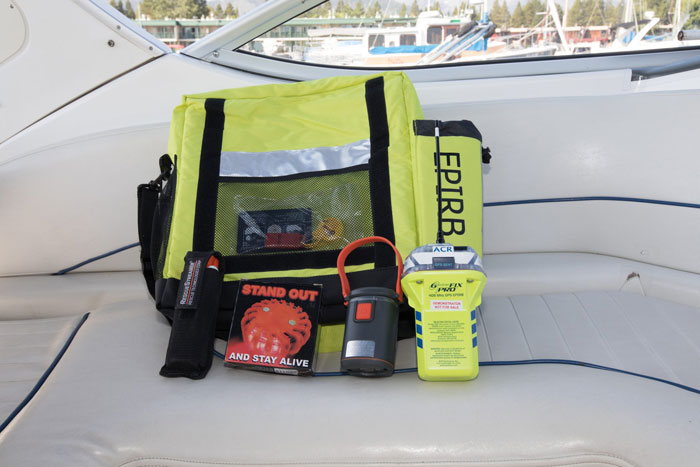 EPIRB: Emergency Position Indicating Radio Beacon
alerts search and rescue services by transmitting a coded message; transmits a homing signal for rescuers to find those in distress; registered to a vessel; water or manually activated; Find registration information here.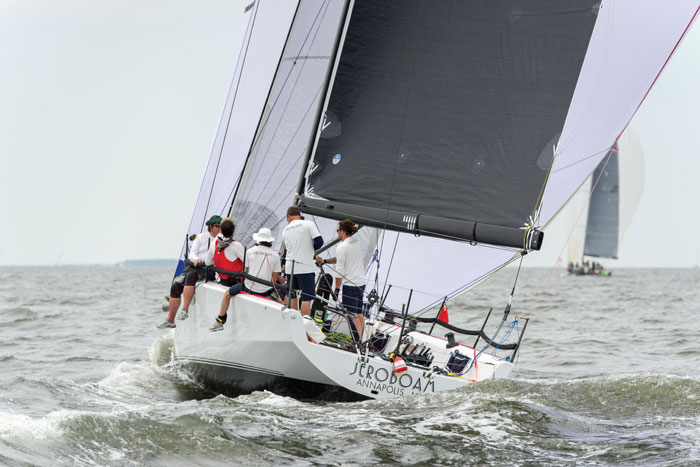 MMSI: Marine Mobile Service Identity
unique number assigned to a DSC radio or an AIS unit; information provided when obtaining a MMSI number is transferred into the U.S. Coast Guard's national distress database for use in emergency situations.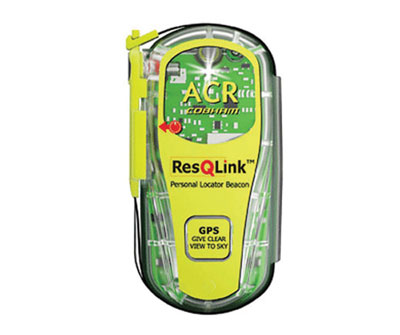 PLB: Personal Locator Beacon
alerts search and rescue services by transmitting a coded message; registered to an individual; manual activation; need to be registered.
SARSAT: Search And Rescue Satellite Aided Tracking
system operated by NOAA to detect and locate mariners, aviators, and recreational enthusiasts in distress.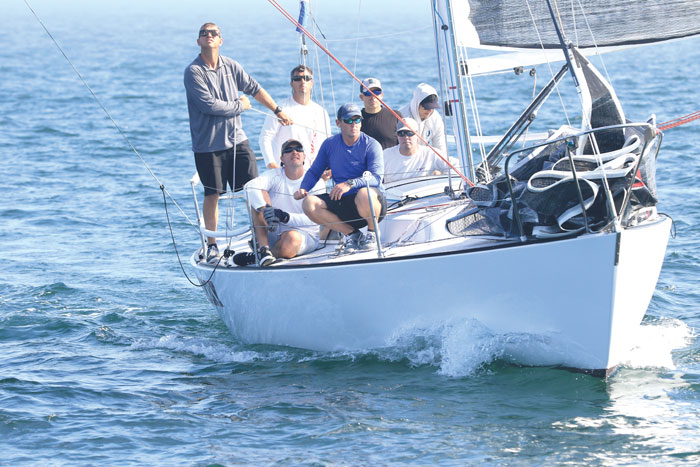 SERS: Safety Equipment Requirements
a list of required safety equipment initially compiled by US Sailing to provide sailing race organizing authorities an option to specify safety equipment requirements and the ability to modify requirements for their particular event; may be used as a guide by all sailors, whether racing or not.
SSB: Single Sideband (radio)
capable of communication with multiple people; free to use; capable of receiving weather reports and sending or receiving email. May come with DSC; replaced to some degree by satellite communications.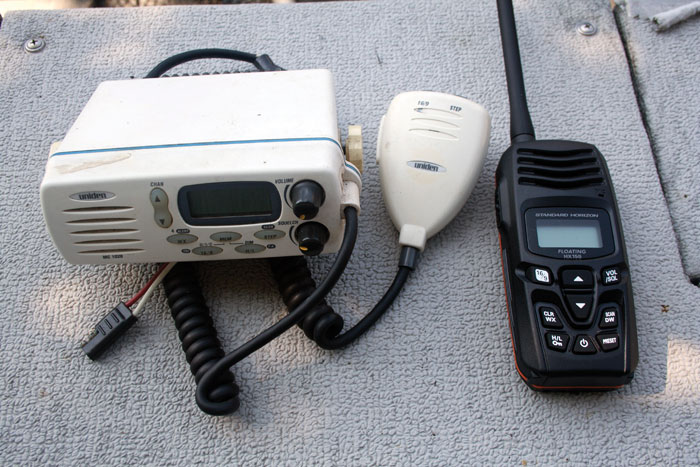 VHF: Very High Frequency; two-way radio transceivers
Handheld has short range voice communication up to five miles to other vessels and 20 miles to land; works on line of sight; shorter ranged than mounted.
Mounted has a masthead antenna; remote handset may be added.
Want to talk like a sailor? Click here for a list of 22 terms that all sailors know.