Changing winds: a multihull storm is coming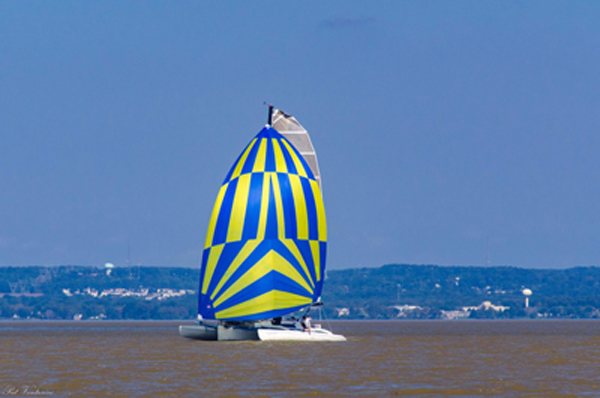 The largest gathering of multihull sailboats on the Chesapeake Bay in a decade will take place in conjunction with the Southern Maryland Sailing Associations's (SMSA) 2022 Screwpile Lighthouse Challenge (SPLC) July 15-17.
The multihull component has been rebranded as the Chesapeake Multihull Open in order to be more inclusive. We're hoping for one-design fleets to include any of the following: Gougeon32, F-31, F-28, C-880, F-27, F-24, Pulse 600, Weta, an open Classs Hi/Low, and potentially beach cats if there's sufficient interest. And any class that has five or more boats can have its own one-design start.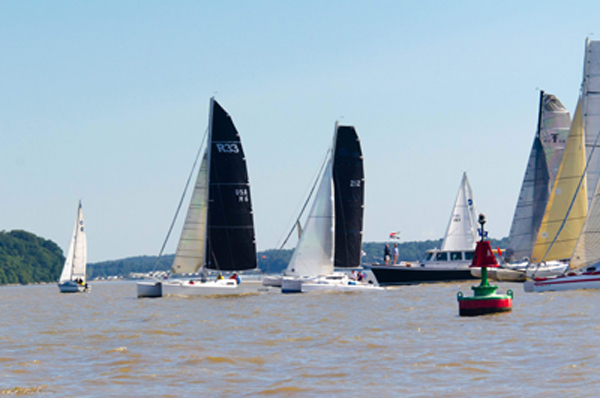 A three-day multihull regatta
The hope is that 2022 marks the inaugural running of the Chesapeake Multihull Open, which is intended to be an event that is fun and appealing to the masses. The format will be a three-day regatta with one-design and open racing fleets on W/L, triangular, and a distance course. There will also be a two-day multihull clinic July 13 and 14 taught by two- time Olympic medalist and Hall of Fame sailor Randy Smyth. We're really excited and super stoked about this new development.
Floating docks have been secured at Calvert Marine, blocks of rooms have been reserved at Solomons Inn Resort & Marina (formerly the Holiday Inn), sponsors are getting onboard, and further effort and planning is ongoing to ensure its fun for all participants and their families. A CBYRA grant is pending, and things are really taking shape.
All we need now is for multihull sailors to go to the Yacht Scoring event website and register. There's already a single multihull entry, so don't be shy; it's not a lie, these multihulls really fly. Go ahead and register now!
If you would like to volunteer or have questions
We're talking with and looking for additional teammates/sponsors/vendors who are in it to help promote sailing and the love of the sport. So, if you'd like to join and bring some bling, shoot me a jingle. If there are questions, or if you want to volunteer, contact me. See you on the water!
By Josh Colwell