Racing Roundup June 22-23
There were no major races on the Chesapeake last weekend, but of course there was some racing action from Baltimore down to Hampton. Here's your racing roundup for June 22-23, Summer Sailstice Weekend.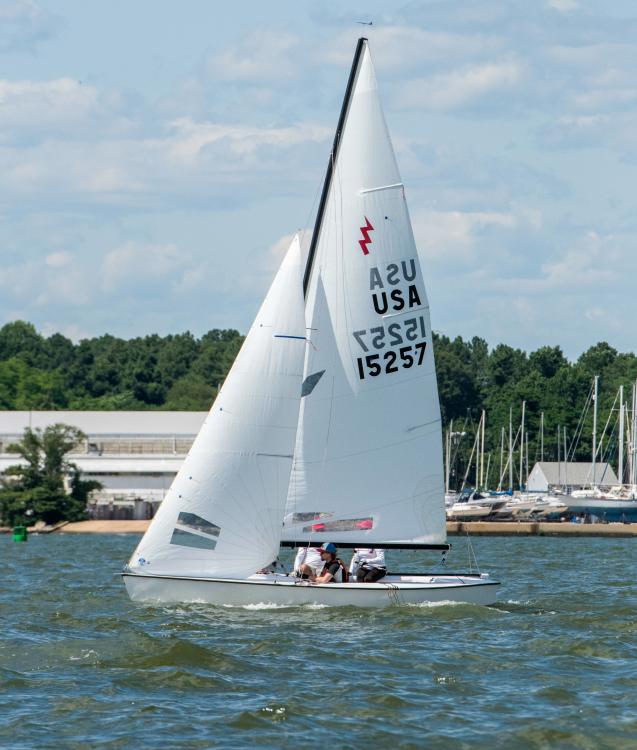 SSA Demo Day and Summer Series
As well as hosting its Demo Day to give newcomers a chance to test out boats from Severn Sailing Association's fleets, SSA also hosted Summer Series for the 505s and Lightnings. Find all SSA results here.
EYC One Design Classic
Eastport Yacht Club hosted its One Design Classic last weekend. Find top three results below and full EYC OD classic results here
J 22 (One Design - 8 Boats)
1. Just Wing It, USA1002, Drew Mutch - 1 -3 -5 ; 9
2. Scooby, USA468, J.R. Maxwell - 7 -1 -3 ; 11
3. Hot Ticket, USA1536, Sandy Adzick - 2 -7 -2 ; 11
J 70 (One Design - 10 Boats)
1. Tea Dance Snake, USA381, Peter Bowe - 1 -1 -2 ; 4
2. uno mas, USA68, David Schoene - 2 -2 -3 ; 7
3. Osprey, USA5, Roger Link - 3 -6 -1 ; 10
Alerion 28 (One Design - 6 Boats)
1. Linnaea, USA193, Erik Dahl - 1 -2 -1 ; 4
2. Skimmer, USA160, Jack & Marti Detweiler - 5 -1 -2 ; 8
3. Magic, USA429, Jonah Seiger - 3 -3 -7 ; 13
************ANNAPOLIS SAILORS!*********
If you're around tomorrow evening, check out this free Annapolis Yacht Club event!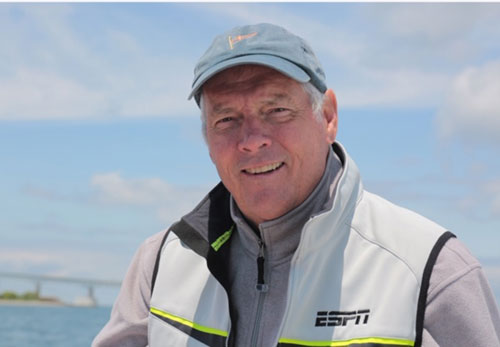 ****************************
Sharps Island Race
Saturday's twilight race (Sharps Island) was a bit brutal for the Herrington Harbour Sailing Assocation.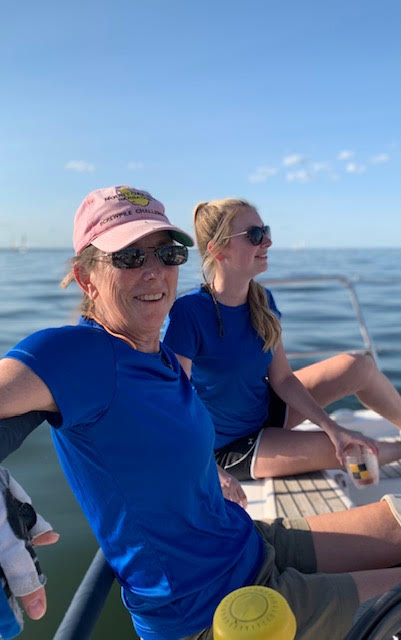 There was a nice breeze around 3:00 PM but by the time we got out to the starting line it was essentially calm. With occasional puffs the RC got us started on time. Let's just say that the first three hours were interesting – constantly changing wind direction and pressure, with the puffs maybe 3 knots. The non-spin boats brought some wind up from the rear and both fleets compressed about 2.5 miles from the rounding mark ("82") which is about 6.5 miles from the start. Worst of all was the bugs! Never seen anything like it! Swarms of tiny black bugs and biting flies.
The chute went up and down maybe 6 times! Good practice for the crew …
It was a 6 mile beat back to G1 where the RC had set up for a shortened course. Thankfully the breeze picked up to a good 6-7 knots for a faster trip home!
Find HHSA Sharps Island Race results here
BCYA's Sailstice Race
The Baltimore City Yacht Association hosted its second annual Sailstice Race, a summer night sailing adventure. Find BCYA Sailstice Results here
Southern Bay
This just in from Lin McCarthy's Southern Bay Racing News You Can Use:
Summer Solstice Ocean Race: Six boats crossed the start line at Buckroe for this 58nm race. The course was out the mouth of the Chesapeake Bay into the Ocean, round Chesapeake Light (14 miles off Cape Henry) and back. First warning was at 0800. This was the third rendition of the SSOR.
Sledd Shelhorse and the Meridian XI crew finished the race in just over 8 hours (finish time = 16:06:24.0). A pretty darn good first outing for the new water rocket.
Greg Cutter in Diablo finished 2nd in PHRF A, followed by Christian Schaumloffel, Myrage (3rd) and Dixon Wilde, Kingfisher (4th). Two PHRF B/C boats, Callinectes and Bad Habit, rounded out the field.
Ben Cuker brought Callinectes to the finish line at 22:08:44.0, just in the nick of time, relatively speaking, since the official time limit was 2300.
Bob Archer and the Bad Habit crew, were doing just fine until, when shortly after rounding Chesapeake Light, they experienced a rigging failure and had to motor home. They vow to go again next year though.
Conditions for this SSOR were near ideal, even though the wind did fall out a bit around late afternoon. Racers were blessed with a flooding current on the return leg. Race organizers did a good job of scheduling the race around favorable currents. CCV Racing organized the event; Event Chairman: Christian Schaumloffel; Principal Race Officer: Brian Deibler.
Block Island Race Week
As we put this racing roundup together, Chesapeake sailors were representing the region well at the first day of Block Island Race Week! Check out the latest BIRW news here.
Don't see your club's news here?
Be a team player! Send [email protected] your Chesapeake racing news, stories, photos, and results by 9 a.m. on any given Monday, and we are happy to include it. Our racing news print deadline is July 10 for the August issue.