How they got into sailing
Bill and Sarah Bramble, who grew up in Alaska and upstate New York, respectively, did some powerboating and canoeing as children, but they probably never dreamed they'd be learning to sail and purchasing a keelboat as their son approached his final years of college. However, after taking a fun, casual sailing lesson while on vacation, the couple enrolled in ASA 101 at Sail Solomons, and then joined the school's sail club to get time on the water. Bill also began racing with friends, and occasionally Sarah raced too.
Last summer they continued with advanced ASA courses and used the sail club's wide variety of boats to gain experience aboard a Catalina 22 Sport, a Quickstep 24, a Beneteau 343, and a Jeanneau Sun Odyssey 39i. They were hooked.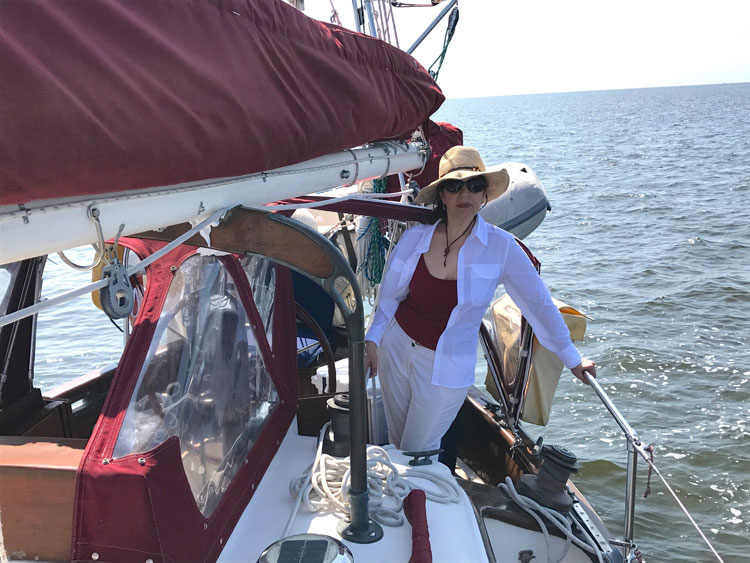 An adventure-making machine
In May this year, Bill and Sarah purchased a new-to-them Hans Christian 33 Dragonquest. "I was told I was purchasing an adventure-making machine, and that proved to be correct," says Bill, who has been moving the boat north from Florida bit by bit.
When we caught up with them, Bill and a few seasoned sailing friends had already brought Dragonquest as far as Oriental, NC, and he and Sarah were on their way to move the boat to Hampton, VA, via the ICW. During the last and final leg of the journey, the couple plans to sail up the Bay to their new homeport in Annapolis.
"We could never have progressed so rapidly without the courses and instruction provided by Jeff Carlson at Sail Solomons," notes Sarah. "He gave us a solid foundation for moving forward." Bill agrees and adds, "It was money well spent, for sure."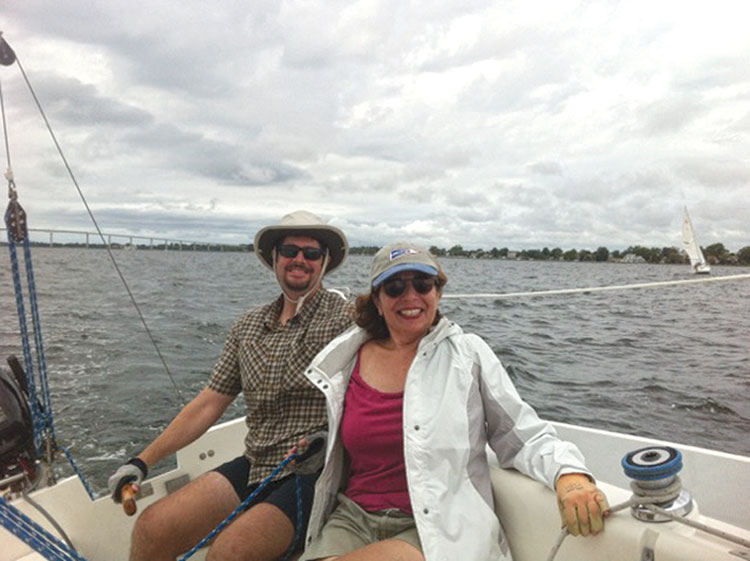 As a newly minted boat owner, Bill already has enough tales to fill this whole page, simply from the adventures encountered while moving the boat from Florida to North Carolina, which included some ocean sailing. Storms, mechanical failures, and other challenges were rights of passage.
Are they equally interested in sailing?
They are. "I think you need to both enjoy it, because it is a big commitment," says Sarah. "Bill brought the boat up from Florida without me because I'm a teacher and couldn't get away during the school year, but we are both looking forward to making the final two legs of the delivery. And I am really excited to begin cruising and undertaking boat maintenance projects this summer. I've joined the Facebook group, "Women Who Sail," and I am very much looking forward to learning woodworking and diesel mechanics. We anticipate working on this boat and sailing it together in the next chapter of our lives."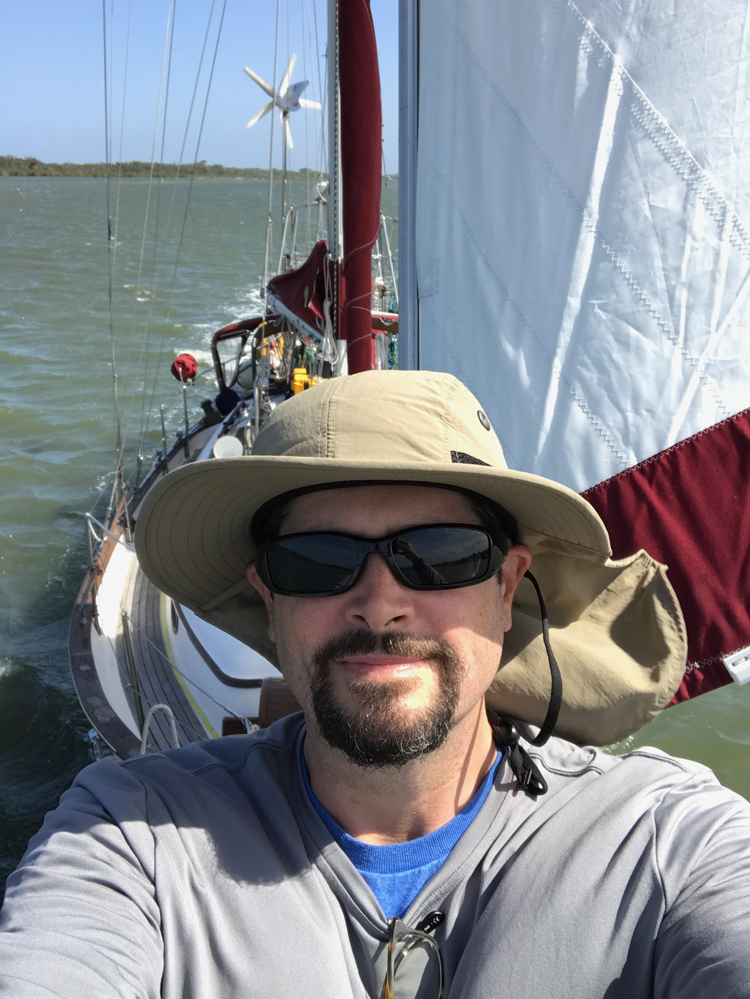 Why they love sailing
Bill: I love the challenge, adventure, and life-learning that comes with sailing. My job as an aircraft accident investigator for the NTSB can be stressful, so it's great to have something totally different to focus on. I look forward to trying to master all the skills needed to operate and maintain a sailboat.
Sarah: I love being on the water and traveling via wind-power. It's beautiful out there, and there's a meditative quality to it. I was hooked from my first lesson.
Update: After successfully delivering their new boat up the Bay, Bill and Sarah's Dragonquest is in her homeslip in the Annapolis area.