Sailing hooked me from day one
After being retired from the Marine Corps, I moved back to Pennsylvania. I was having difficulty transitioning back to civilian life and mentioned it to a fellow Marine veteran, Mike Wood. Mike co-founded Valhalla Sailing Project, a non-profit based in Annapolis that teaches military veterans how to sail. He had been asking me to come visit and go sailing for some time, and I finally took him up on the offer.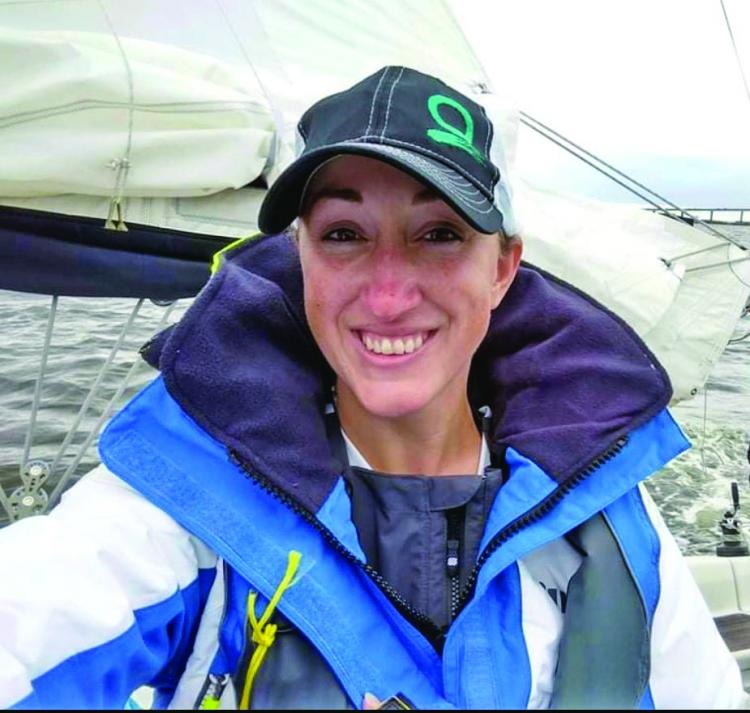 The first time I stepped on a sailboat was in April 2020 for an Eastport Yacht Club (EYC) Friday Night Beer Can race. Just motoring out to the course I immediately felt weight lifting off my shoulders. Surrounded by an all-veteran crew, I did my best to listen to all the new terminology and follow directions. Conditions were perfect, and soon after the start I was asked to get on the rail.
I. Was. Hooked. The rush, breeze, sunset, mist on my face, I couldn't help but smile. I looked up at the sky and took a deep breath. Exhaling so much stress from my body and mind. I looked at Mike and he already had a huge grin, knowing the exact feeling.
Through the generosity of sailors
During the 2020 season I learned to sail with Valhalla Sailing Project on its J/35 Valhalla, and this past summer I participated in Valhalla's clinic hosted by EYC. During the clinic I sailed on the J/30 Mondial, owned by Michael Ruzzi who, along with his crew, donated time and use of the boat for the clinic. It was a great experience to learn on a different platform with new coaches, all with their own styles and sailing experiences. Without people like Michael and the crew of Mondial, programs such as Valhalla Sailing Project would potentially need to turn veterans away due to lack of space and manpower.
In October I raced in the Baltimore Harbor Cup. Valhalla crew members were hosted by Justin Hardeman on his 2007 Hanse 370e Stella Maris. Conditions were challenging, but we had an incredible time working through it together.
This winter I will frostbite as often as I can, and I'll continue to take advantage of as many opportunities as possible to gain experience to reach my long-term goal of sailing the Annapolis Bermuda Ocean Race.
Any preconceived notions about sailing that proved true or untrue?
I knew nothing about sailing. I imagined it wasn't much work, just floating around. I was completely unaware of how intense sailing can be and in the best way. I was pleasantly surprised as I appreciate a good challenge. Sailing is never the same experience twice but always demands certain attributes from the crew: adaptability, strength, athleticism, focus, endurance, and for some situations, a sense of humor.
Advice for someone interested in learning to sail
I'd tell them to absolutely pursue it! Everyone has something to gain from sailing as long as they're willing to put forth the effort to be a beneficial member of the crew. I'd also encourage them to attend some formal classes for safety and fundamentals.
Did you encounter any obstacles?
Initially, I was concerned about going into a new sport and community without knowing anything. I didn't want to be a burden to the crew and was intimated by the terminology and fast paced nature of racing.
I was met with encouragement and patience from the crew and coaches and open arms and smiles from the community. I quickly fell in love with the rush of racing. There was a bit of a learning curve, but I listened to anyone willing to teach me even small things, as there are many ways to do the same task. I'm developing my own style but still have much to learn and look forward to many more days on the water.
by Lisa Rawlinson, as told to Beth Crabtree