Meet Jeff and Cameron Bach, who were inspired by sailing vloggers to make the leap from powerboats to sailing
Around the time their oldest child went off to college, Jeff and Cameron Bach, who had owned and loved a series of powerboats, decided that their current big, offshore fishing boat was becoming unsustainable and impractical. About the same time, in 2016, the couple began crewing in local beer can sailing races with their good friends and neighbors. Spurred on by the inspiring sailing vloggers they were watching on YouTube, and with retirement on the horizon, Cameron and Jeff decided to sell their powerboat and search for a sailboat to cruise the Bay and beyond.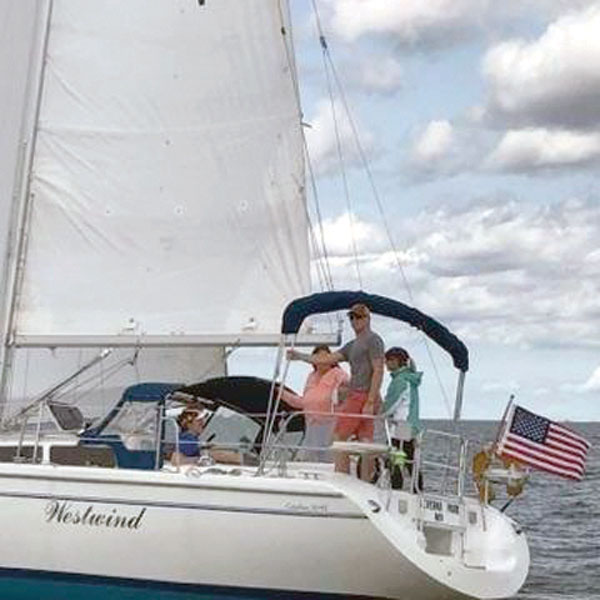 Although the couple had lots of experience on the water in powerboats, and Jeff had done a bit of sailing in Ocean City during college, neither of them had any real sailing experience. Yet they were captivated by the dream of cruising. Cameron enrolled in the American Sailing Association's 101 and 103 courses, and they continued to enjoy casual racing with friends. Jeff also did some crewing in the Annapolis Yacht Club Wednesday Night Series. And they kept watching sailing videos, especially following the YouTube channels of Monday Never, Sailing SV Delos, and Sailing La Vagabonde.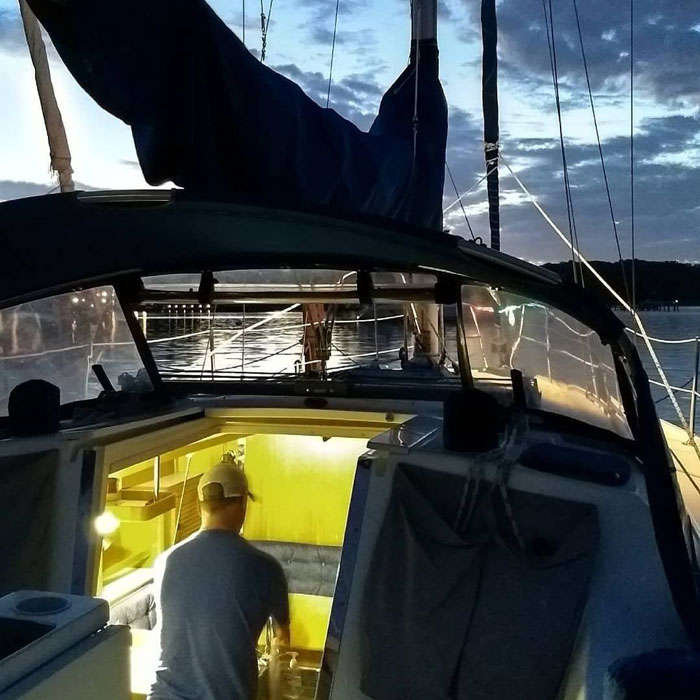 A fort for grownups
In August of 2017 the couple purchased a 36-foot Catalina MKll, Westwind. Cameron says, "She has been so good to us and a great boat on which to learn. She is comfortable and easy to handle. She is like a fort for grown-ups! We keep her in our community marina in Annapolis. Although I am still learning and feel like a total beginner, we have done quite a bit of casual summer racing in Annapolis and many weekend trips around the Bay on Westwind."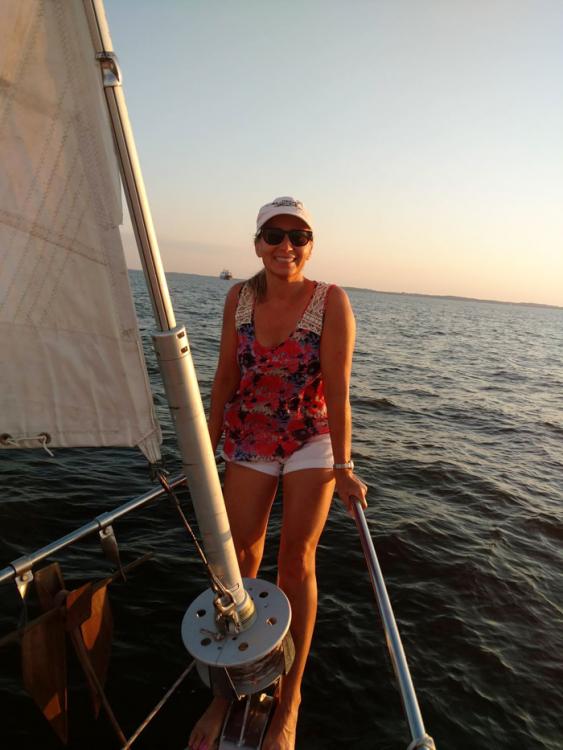 "Someone once told me that a sailboat is about getting there, and a powerboat is about being there," says Jeff. "At first I didn't really give it much thought, but it turns out that the comment is very true indeed. Our true pleasure has become the journey to get there. In fact, that's become the most important to me," says Jeff.
Incredible sailing adventures
In 2018 Jeff and Cameron took an amazing sailing vacation to Norway, where they experienced incredible and unforgettable scenery and adventures, as well as 24 hours of daylight. Having become friends with some of the YouTube vloggers whom they had followed early on, together the group chartered a 51-foot Bavaria for a week in the Arctic Circle, sailing out of Tromso and circumnavigating the Island of Senja.
Jeff and Cameron planned to continue expanding their sailing horizons last summer with a circumnavigation of the DelMarVa Peninsula, again with YouTube vlogger friends. However, the weather did not cooperate. Making lemonade out of lemons, the couple spent nine days exploring the Chesapeake, logging roughly 450 miles, and making their way to the mouth of the Bay, even nosing out into the ocean about four miles. "The trip really provided a lot of learning opportunities for me," says Cameron, "including navigation, charting, weather, and wind, to name just a few."
This November, Jeff and Cameron plan to move Westwind to Puerto Rico, where they will spend a few winter holidays, and then sail her back to Annapolis in the spring of 2021. In the coming years, as they edge closer to retirement, their dream is to spend more time cruising, and eventually to own a bigger sailboat that they can live and cruise aboard full time.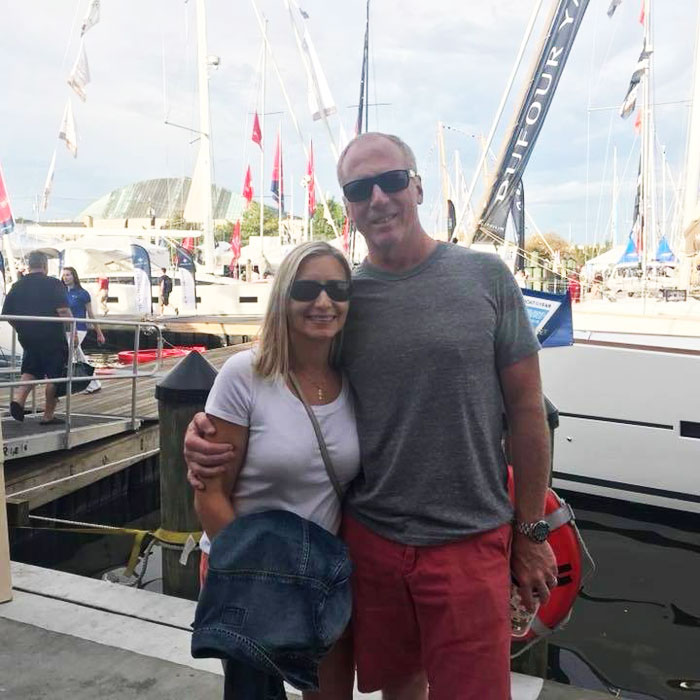 If someone were interested in learning to sail, what would you tell them?
"Get out sailing with a knowledgeable sailor and become accustomed to the heeling and the feel of the boat," says Jeff. "There is a lot to know about how the boat reacts to the wind and how by making a wrong decision you can easily get into trouble. We watched a ton of videos and got an excellent perspective on how and what life is like for a cruiser. Before buying a boat get as much experience as possible. Go out with friends that are willing to take you."
"Definitely take a class to learn basics and meet others who want to do the same," says Cameron. "Go to the boat shows. They are fun and inspiring. Read all that you can about sailing, both fiction and nonfiction. And watch some videos. My favorites are the ones that show the boat systems and the DIY stuff. I love how resourceful the sailing vloggers are—the scenery is pretty good too!"
For more inspiring stoires about Chesapeake Bay sailors who took up the sport as adults, visit SpinSheet's Start Sailing Now page.