Sailing is an amazing feeling; Meet Heidi Frist
I was introduced to sailing in 2010 when a friend wanted to take out a sailboat to watch the Annapolis NOOD (National Offshore One-design) regatta. I had never sailed, and hailing originally from Morgantown, WV, I had no clue what the NOOD was.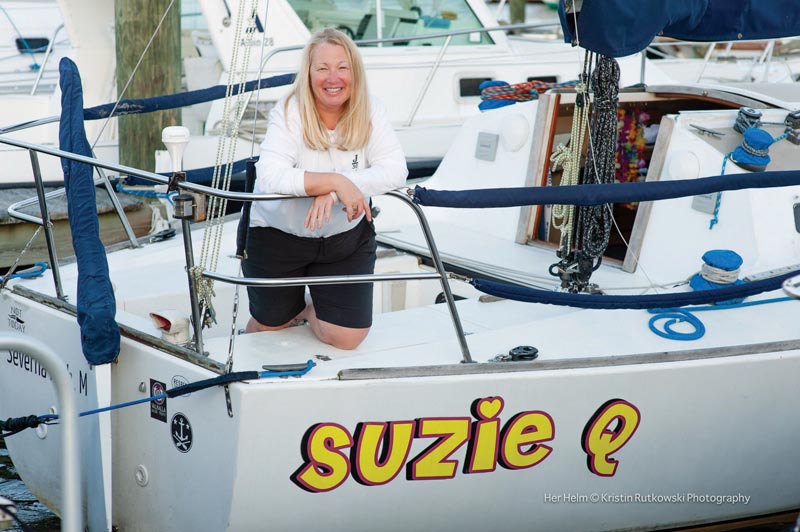 I was 46 years old and starting a new chapter in my life, including making new friends. I did not like to be in the water, and my fear of capsizing was huge. However, my new friends convinced me that we would be safe, and I'm so glad they did because I will never forget the first time I stepped barefoot onto the deck of the boat. The most amazing feeling came over me. It was like I was meant to be there. From that point on, my life was changed!
My friends introduced me to an older gentleman, Bob Dymond, who owned and raced the J/29 Gabrielle. Bob, who also started sailing late in life, was so kind to take me under his wing and show me what it was like to sail and race. I started out as rail meat and snacktician, but after a few years I eventually earned the status of being an essential crew member as a jib and spinnaker trimmer.
Taking the helm
Bob encouraged me to sign up for lessons at J/World in Key West (where he took lessons 10 years prior). The point was to get out of town so I could focus totally on learning to sail with no distractions. I had never traveled by myself, so this was another new experience for me. I signed up for a class in March 2012. After the first day I was totally in love with being on a sailboat and at the helm. For the next three years I returned to Key West each spring for additional lessons.
A year later I purchased a J/30 and named her Suzie Q. Bob encouraged me to race my boat in Annapolis, and my first J/30 North American Championship was in 2016 with the Gabrielle crew on my boat. After that I was flying on my own. Bob and those days on Gabrielle will always hold a special place in my heart, and some of the Gabrielle crew still race with me.
In 2019 I raced my first NOOD regatta on Suzie Q, and in 2020 I made the podium with a third-place finish in the J/30 fleet. Amazing, when I didn't even know about this regatta 10 years before.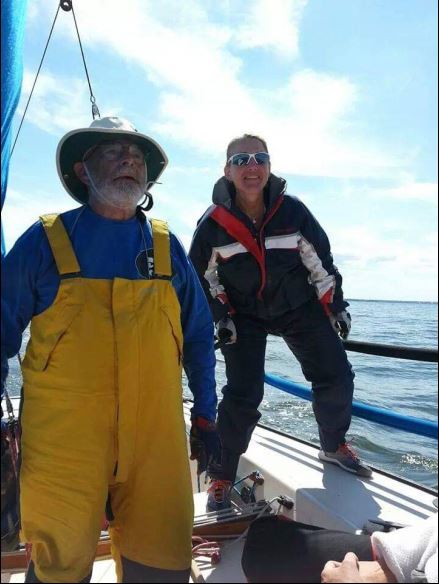 Chartering and racing in the Caribbean
I don't go to Key West for lessons anymore, but I have had wonderful experiences chartering sailboats in the Caribbean and visiting some amazing islands by water. I have also done a couple of Golden Rock regattas racing from island to island. And in 2016, I participated in the Key West to Cuba race. I have even done a couple of amazing boat deliveries with my boyfriend Michael Lehmkuhl, who is also a sailor.
The best thing about being a sailor
The best thing about being a sailor, and a skipper campaigning my own boat, is making really good friends in my crew, within the fleet, and with other sailors in general. Today I am the J/30 fleet captain for the Chesapeake region. In the rankings, Suzie Q is in the middle of her fleet. I've come a long way, but there is so much more to learn—which is one of the best things about this sport.
Advice for new sailors
There is no reason to hold back! Take a lesson or two, and you will have connections to help get you on a boat outside of lessons. I am so glad I gained the courage to make that first step onto the boat; it changed my world forever.
~ edited by Beth Crabtree