Now we're sailing: that moment when the engine is turned off
My first experience sailing was with my husband, Tony, on his family's Bayfield 23 shortly after I graduated from college in 1991. Growing up in the landlocked western suburbs of Chicago, I had no experience with sailing. I expected it to be as easy as simply putting up a sail and being propelled forward. I was clearly mistaken.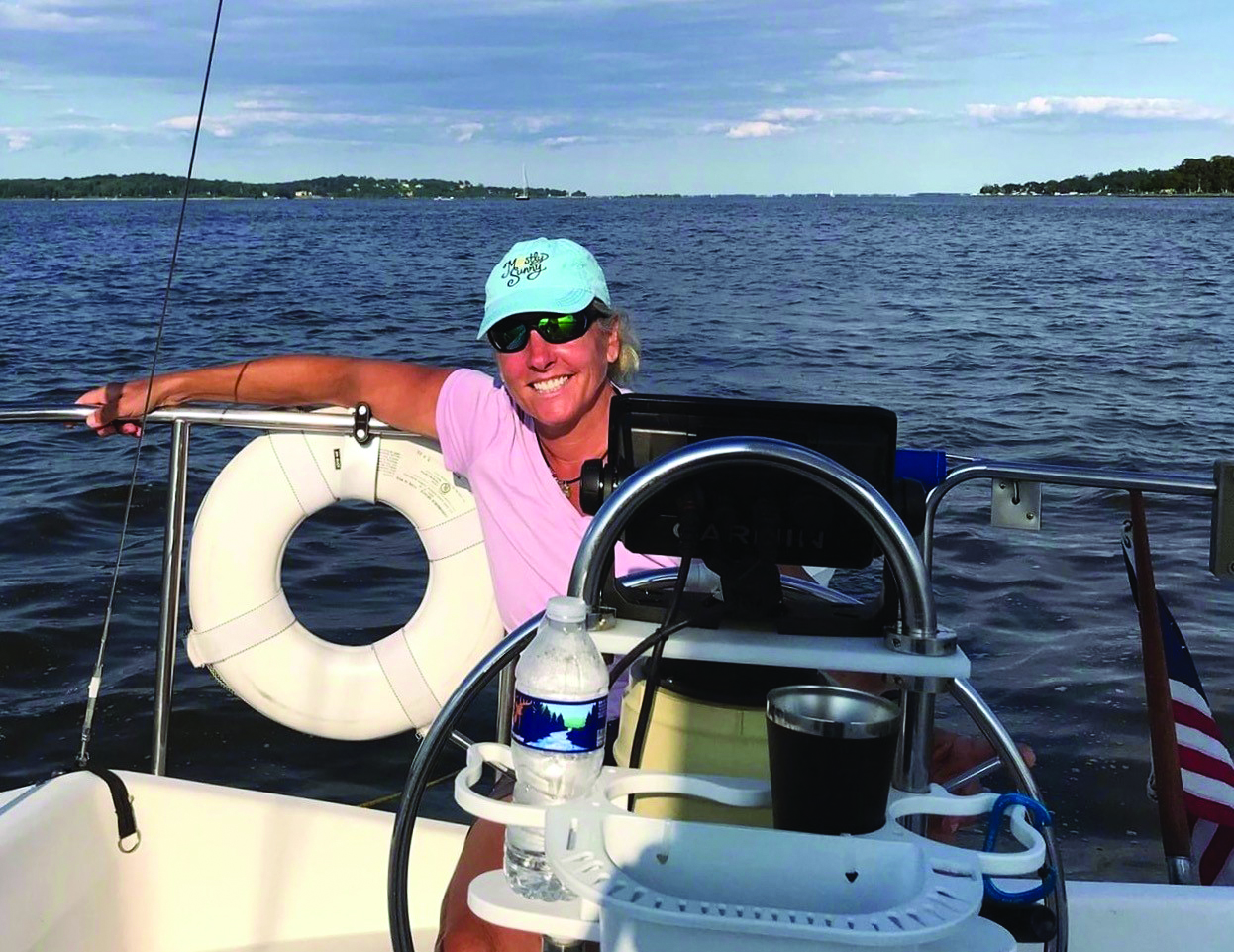 I was immediately intrigued by the sensitivity of the sails and how the balance affected the speed and direction in which we were able to sail (although almost never in a direct route to our ultimate destination!). I remember being completely enthralled with that moment when the engine is turned off and the only sounds you hear are the rushing of water against the hull, the wind in your ears, and osprey calling to one another.
The other thing that stood out to me was the wonderful scent of saltwater. The smell of saltwater on the Chesapeake Bay is so different from the smell of the midwestern freshwater streams and small lakes I used to spend my days on as a kid. I still love to sit on the bow with the wind against my face and breathe deeply to enjoy that distinctive saltwater smell.
For everything there is a season
In 2002 Tony and I ended up purchasing the Bayfield 23 from his dad for one dollar. We sailed her from the Severn River to her new home on the Magothy near our home where we sailed and explored the Chesapeake for four years until we had our son in 2006. Our beautiful little Bayfield sat for eight years while we were busy with budding classical music careers and raising our son. By the time we were able to find time to get back on the water, the Bayfield needed too much work to get her into prime sailing shape. We decided to donate her to the Chesapeake Bay Maritime Museum (CBMM) and purchased a slightly larger Hunter 27-2, MoonShadow, which we have been sailing every possible moment since we brought her home in 2015. Tony and I currently have a two-year plan in which we hope to purchase a bigger boat and do more extended cruising on the Chesapeake with the ultimate goal of eventually sailing to the Keys and Bahamas during the winter months once we retire.
Benefits of sailing club membership
Being a classical musician and having a brain that tends to be more creative rather than analytical, I find I struggle with things like the technical aspect of sail trim and sailboat maintenance such as electrical and engine repair. Even though I have taken several courses, I still have much to learn. One thing that has helped me tremendously with questions I have about our boat is being part of the Hunter Sailing Association (HSA1) club. I know I can reach out to any one of the more experienced, technically minded members to help troubleshoot any issues we may be having with our Hunter 27-2. I am the vice commodore of our club, assisting the commodore when I can. I accepted the position because I enjoy the members so much and wanted to contribute and help organize events, so we could get together more often.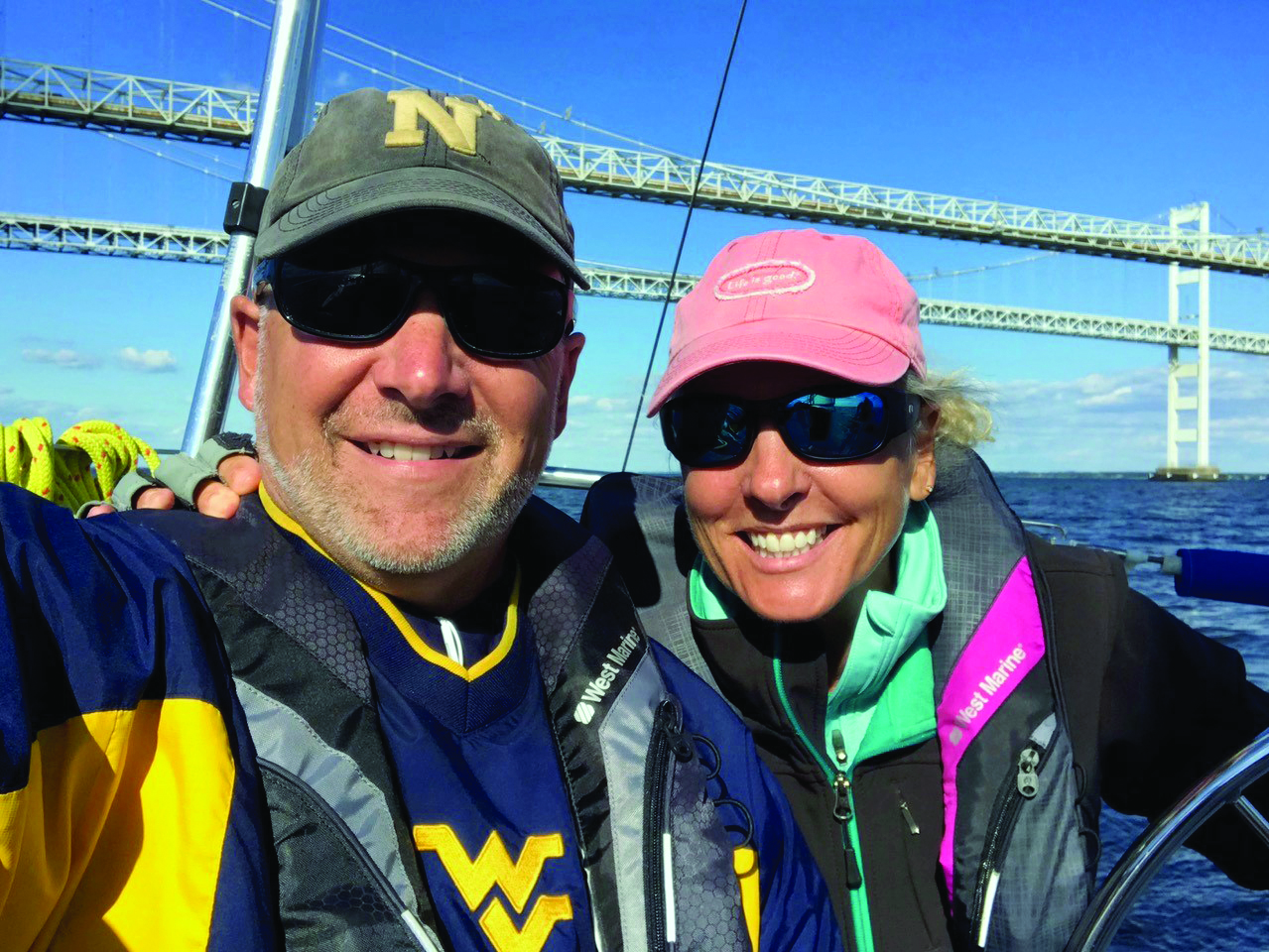 Advice for would-be sailors
If someone was interested in learning to sail, I would suggest taking the American Sailing Association (ASA) 101 Basic Keelboat course and offering to crew on as many boats as possible to gain knowledge and experience. Like anything, the more practice you have, the easier it becomes. I have taken my ASA 101 and 118 Docking Endorsement which has given me more confidence and technical knowledge. I also read as much as I can about others' experiences sailing and repairing boats in addition to taking courses on navigation, diesel engine maintenance, weather, Safety at Sea, and VHF radio use. I also plan to take the ASA 103/104 in the near future.
I have learned so much since those first days on our Bayfield 23 and would encourage anyone considering learning to sail to get out and do it. Take a basic keelboat course, offer to crew on friends' boats, or join a local sailing club. Once you experience the sights, sounds, and smells of being on the water, you will be eagerly anticipating the next opportunity to raise those sails and let the wind take you on your next adventure.
by Kim Valerio
Edited by Beth Crabtree