The sailing life: simplicity, solitude, and adventure
About 10 years ago Matt Smith began to follow several sailing bloggers. He especially related to the Howertons on their Albin Vega 27 Velocir, who started in Annapolis and cruised to the Bahamas. The simplistic living, the solitude, the adventure all appealed to him, and it seemed obtainable—he could imagine himself doing the exact same trip. Here's Matt's story, in his words.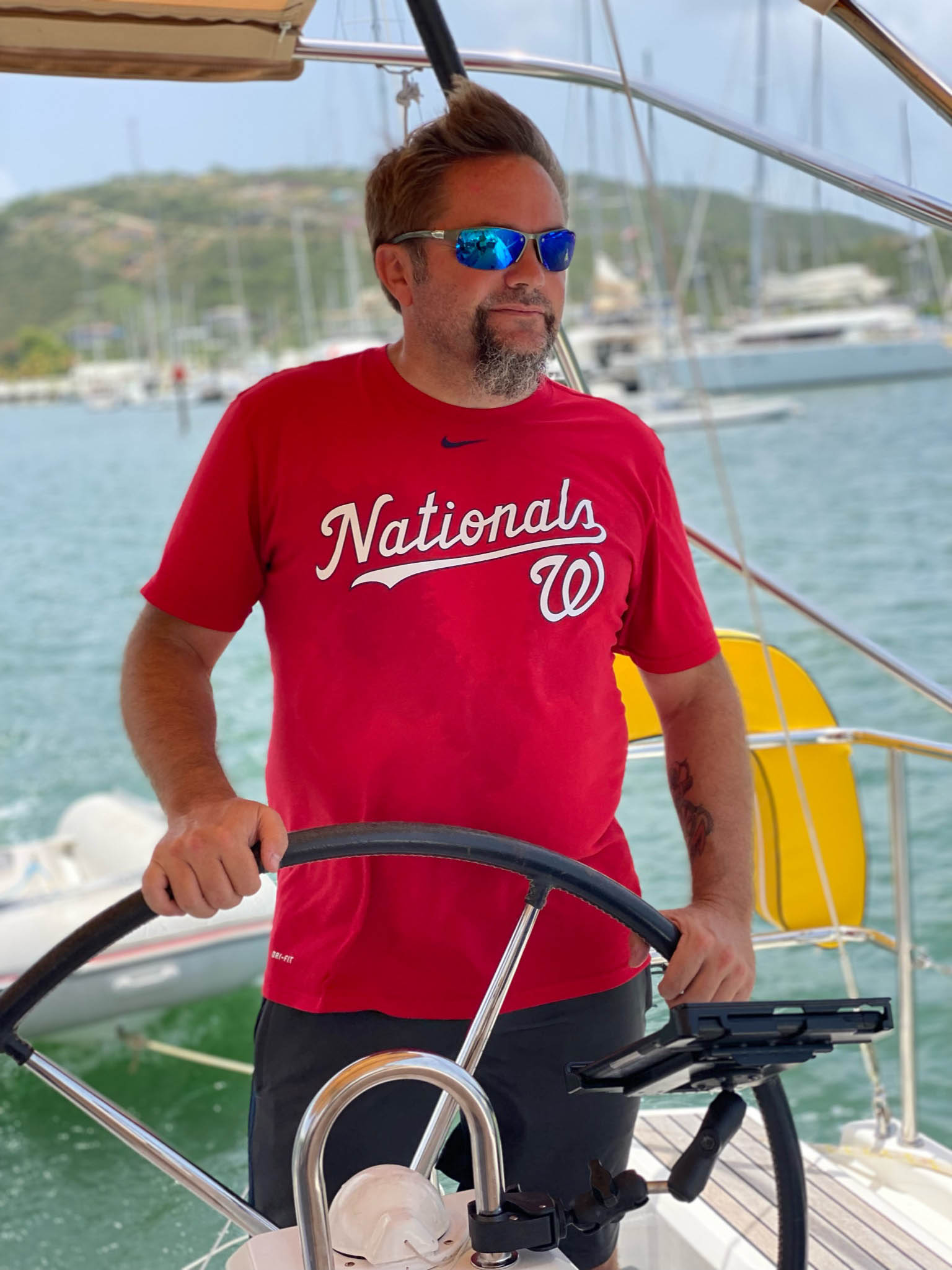 Taking the leap into sailing and boat ownership
My outlook on life changed late in 2015 when, shortly after my divorce, my father suddenly passed away just as he was getting ready to retire. After years of reading sailing blogs, I started looking for a sailboat to purchase, despite having no experience. I figured sailing was not rocket science; it just required common sense and knowledge of basic physics. I'd been on plenty of fishing boats with my dad over the years, so being on the water wasn't intimidating. I'd always been mechanically minded, in decent shape, and had a positive attitude. I assumed these would be perfect skills to have when sailing.
I took the leap in February 2016 when I purchased a 27-foot Watkins. I sailed as often as I could, in all conditions. Meanwhile, YouTube arrived, and blogs turned into vlogs. The list of sailors that I followed changed and grew, and my dream of cruising became more of a goal. In December 2017 I sold the Watkins and bought a 1990 Hunter 30-2, which I renamed Snacktime. I cleaned, fixed, and learned every piece of that boat and ended up with an inexpensive cruising boat to explore the Chesapeake Bay.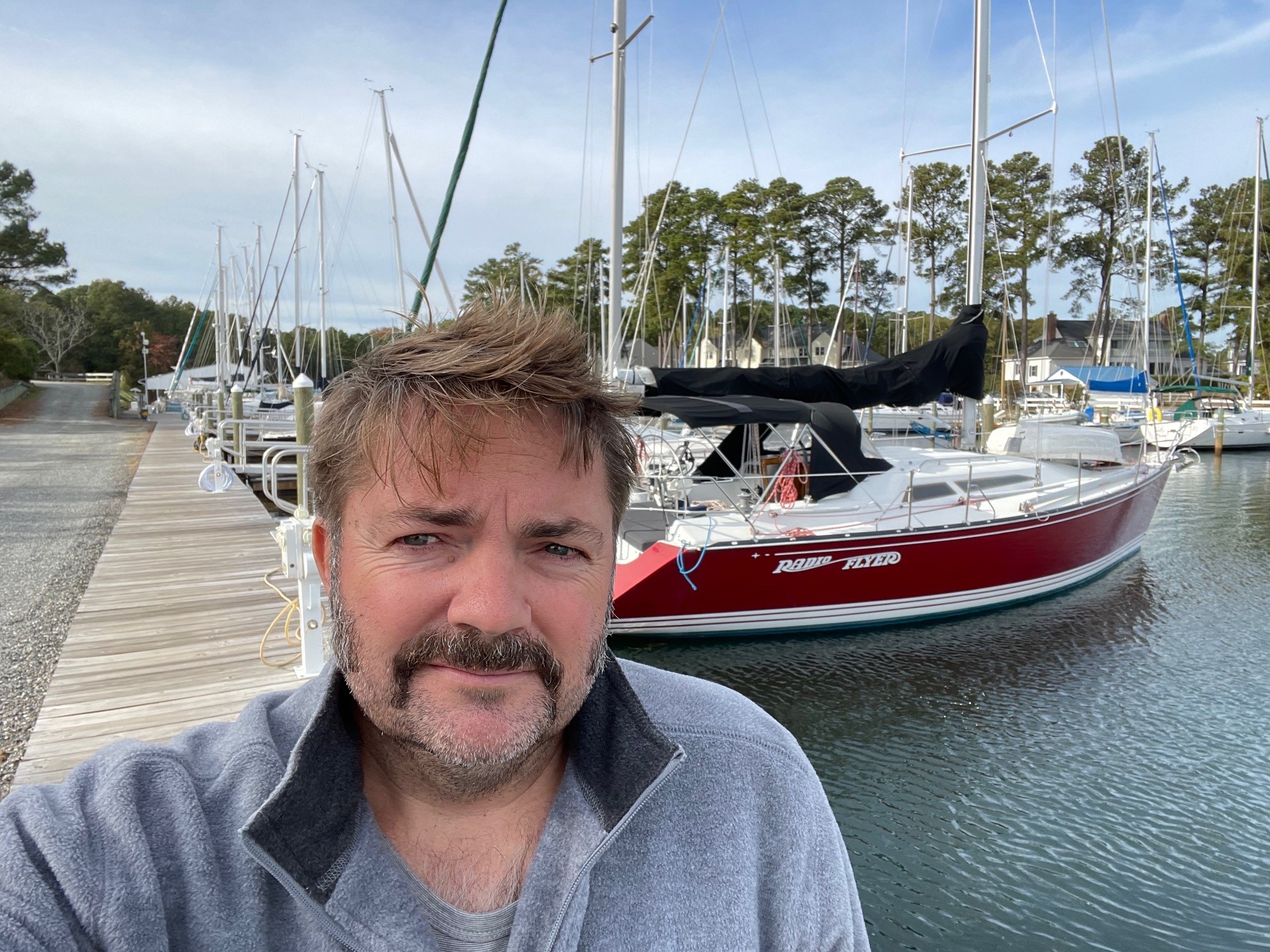 Sailing club: the benefits of membership
In April of 2018, I joined the Herrington Harbour Sailing Association (HHSA) and began racing. I had a ton to learn. I sailed on other people's boats and asked lots of questions to get the hang of the starting sequence. Racing my own boat, my crew was mostly comprised of my marina friends, who were not racers. At first, I just wanted to stay out of everyone's way, but after a few races my confidence grew, and I became more aggressive on the course.
Over the next two years I raced as much as I could, then in November of 2020, my friend Chris bought a 2002 Fountaine Pajot Belize 43 catamaran, and we made an agreement which gave me access to the boat. I sold my Hunter, and we had an absolute blast cruising the catamaran to St. Michaels, Annapolis, Oxford, and Rock Hall, MD. We even got permission to have our own start after the last group in the Wednesday night races. Although great fun, the catamaran didn't satisfy my racing desires, and I amicably ended my agreement with Chris to purchase my own boat once again.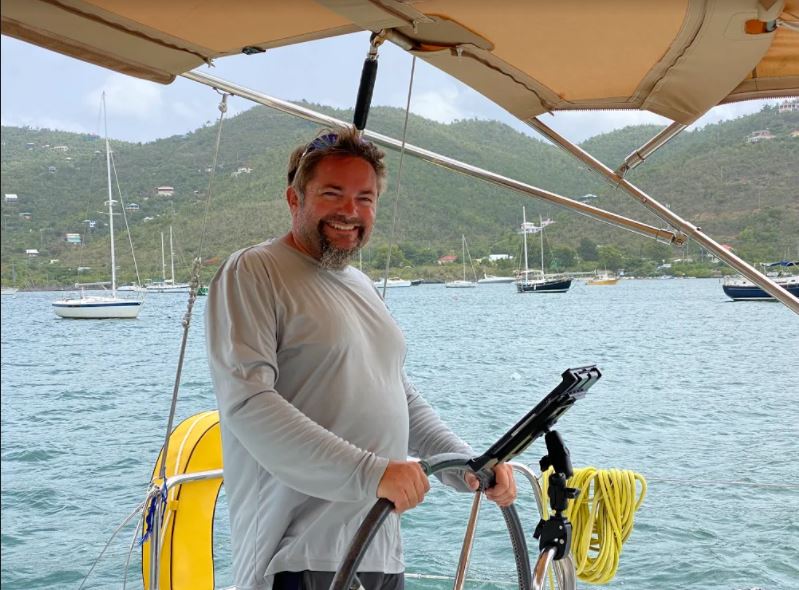 Dreams of bluewater cruising
This fall I purchased a 36-foot 1999 C&C 110. It's in excellent condition with relatively new sails, sleek lines, and a reputation for being an excellent club racer. I intend to rename my new boat Snacktime and race it as much as possible over the next four years. After that, my youngest child will be out of high school, and I'll look to move to Florida for a boat-related career. I would love to take six months and explore the USVI and BVI, then sign on with a charter company and run a charter catamaran for a few seasons. My larger goal is to cross the Atlantic and sail to England, where I'm from, head down to the Mediterranean, and eventually back over to the Caribbean.
Advice for someone who wants to start sailing
Visit a marina, walk the docks, and meet people. Most sailors love to talk about their boat, show it off, and take new people sailing. Watch some YouTube vlogs. They will teach you what it's like to be on a boat for long periods of time.
Check out membership in a sailing club or association. HHSA has been terrific for me, and I was even asked to take over the vice commodore position beginning January 2022.
If you can, buy a 27-foot boat, sail it as much as possible, ask people to sail with you to teach you here and there, and just do it. As for proper instruction, that's up to what you feel comfortable with, but just because you've taken American Sailing Association 101-104 courses doesn't mean you're a good sailor. It takes lots of practice. Realize when you're in over your head and ask for help.
Don't listen to anyone who tries to put you down because you own an inexpensive boat, lack experience, or are unwilling to pay large amounts of money for repairs. Look past them and carry on doing your own thing.