Dreaming of sailing?
Every fall (with the excpetion of the 2020 pandemic year) tens of thousands of sailors descend upon Annapolis for the United States Sailboat Show. Some of them are experienced sailors. Some are sailing professionals. Still others are newbies. And there are individuals who don't even know how to sail but would like to learn. Here are a few things a would-be sailor might pick up (literally and figuratively) at the show.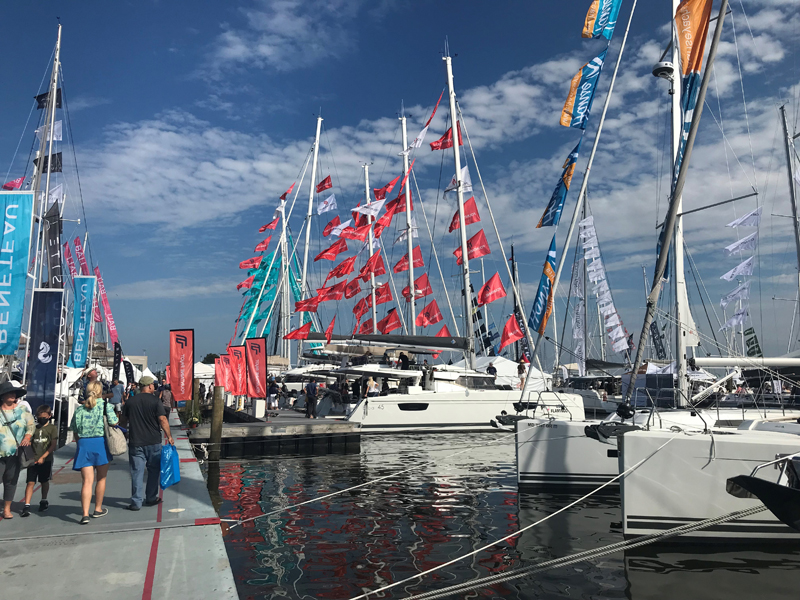 Find a sailing school
Many of the local Chesapeake Bay sailing schools will have representatives at the show to discuss adult sailing classes, kids' summer programs, pricing, and more. Important topics new sailors should ask about, beyond price point, incude: teacher to student ratio, types of boats used, amount of classroom time versus on-water time, options for club or rental use after the course ends, training of the instructors, winter programming in warmer climes, and anything else you are curious about. At the show you can talk to the various representatives and get a good feel for the variety of programs out there. You'll get a sense of whether the programs and people are a good "fit" for you.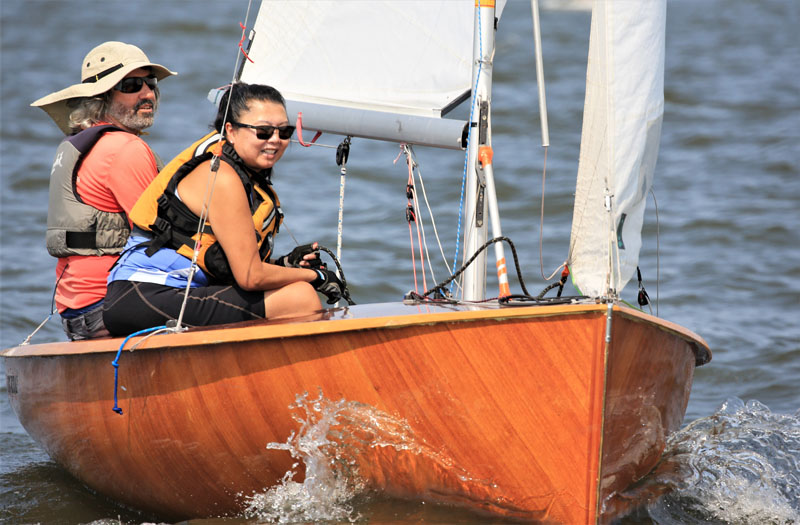 See what sailors wear
Sailors wear outdoor clothes that are commonly found in the closets of active individuals. These might include a base layer that wicks sweat in the heat or keeps one warm in the cold, a middle layer for warmth, such as a fleece, and a top layer to keep one dry from rain or splashing water. On the bottom, sailors can be found in breathable pants or shorts that have some "give" for ease of movement. On a cold or wet day, a pair of water and wind resistant pants are ideal for staying warm and/or dry. Any shoe that offers good support, toe protection, and traction without leaving dark skid marks will work just fine. For the head, sailors often wear hats, either with a brim for sun proection or a beanie style for warmth. Sunblock and sunglasses are important since water reflects the sun's harmful rays. Most sailors wear gloves to protect from rope burn and add friction to aid in holding the ropes (which sailors call lines or sheets). At the Annapolis boat show, you'll find all these products for sale and others that sailors wear, often at special boat show pricing.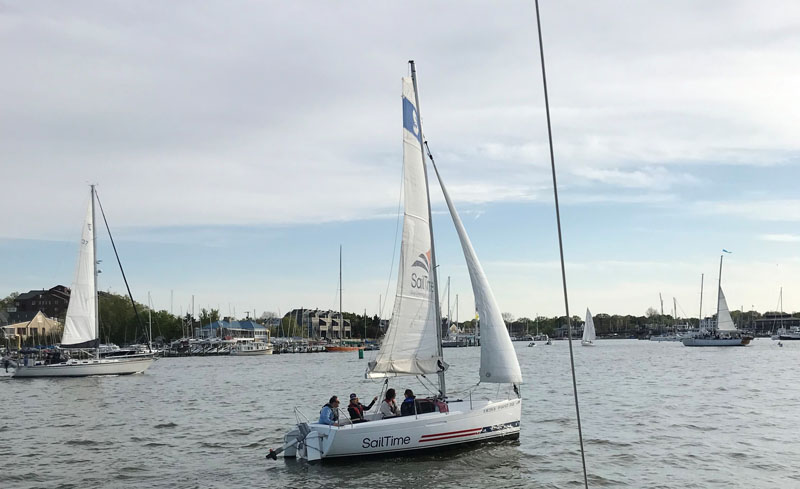 Check out the First Sail Workshop
The First Sail Workshop gives would-be sailors a taste of sailing by offering 45 minutes of classroom instruction and 90 mintues of real sailing with an instructor in Annapolis Harbor. Advance registration is required. You might also just stand near the docks and watch the comings and goings to see what it's all about. Maybe you'll want to sign up for a future First Sail Workshop.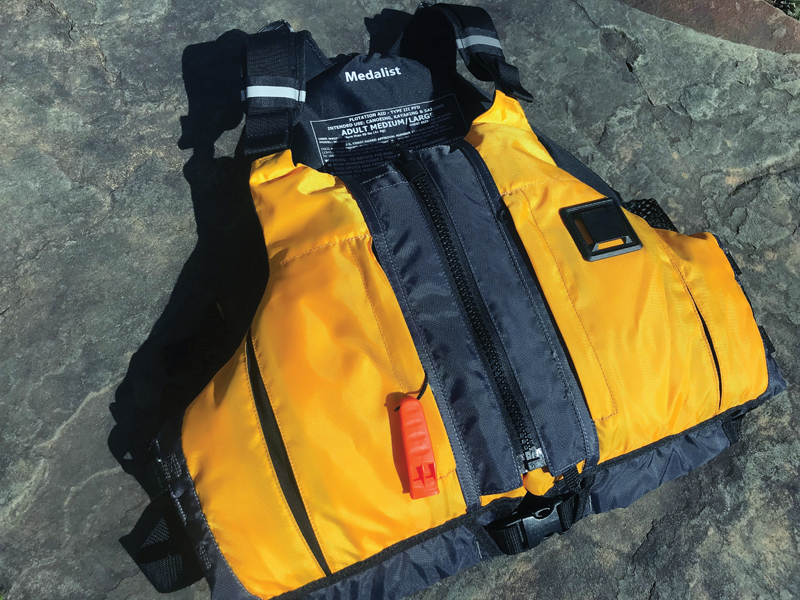 Compare lifejackets
Frequent questions asked by new sailors are, "Do I need a lifejacket," and "What kind of lifejacket is best?" They are good and important questions. You may be told, a bit tongue in cheek, that the kind you need is the kind you'll wear. And that's true. There are many types of lifejackets. Some are more comfortable than others, some are pricier than others, and some are designed for specific types of sailing (for example, ocean sailing). Buying a lifejacket is kind of like buying a pair of shoes; the one that's right for you will depend on the type of acitivity you do, your anatomy (yes, there are ones designed just for a woman's shape), and what feels comfortable. You'll find many styles and sizes, plus expert advice, at a sailboat show.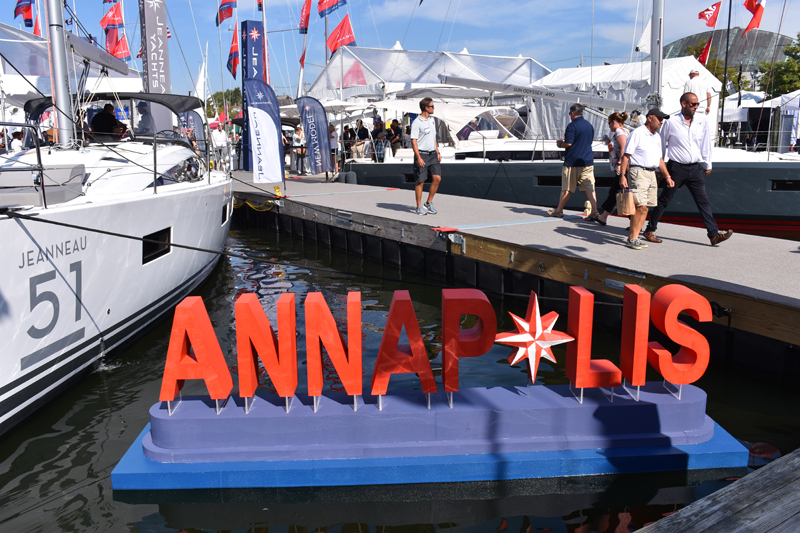 Discover your dream
Most adventures begin with a dream. It might be learning to sail on the Chesapeake or taking a sailing charter vacation in the Caribbean. Either way, you can begin to imagine and define your dream by walking the docks at the Annapolis sailboat show and being aware of what types of boats inspire you. Does that sporty, racing dinghy loook like a lot of fun? Does that large, spacious catamaran look like a good way to relax? Can you imagine your family out exploring aboard that mid-sized cruising vessel?
Two great places to get inspired are the Sailing Channels Booth (with your favorite sailing vloggers, such as Sailing la Vagabonde and Sailing SV Delos) and Vacation Basin (for sailing vacations, with or without a captain). Both are within the show gates and offer much to dream about!